Genuine parts Vs Counterfeit parts
Counterfeit parts may appear the same, but they fail to meet the expected performance promise due to inferior quality materials. As Toyota is committed to your safety and the best performance of your car, we recommend you use Toyota genuine parts from MOENCO. Toyota high-quality standards are ensured by extensive research and testing.
RISK AND DANGERS
Fake parts are both a safety and a financial hazard. Toyota is working hard within its network and with customs and border control to help eliminate from the market counterfeit products using the Toyota name.
Safety risks for consumers
Fake parts are not made from the same high-quality materials or subject to the same strict quality controls as Toyota genuine products, so lead to health risks for the driver and passengers.
Non-genuine parts wear down faster and can cause car breakdowns or accidents
Financial risk for consumers
Fake parts which are essential to the proper functioning of the vehicle (clutch discs, brake pads, oil filters) can damage the vehicle and cause costly repairs.
Use of fake parts can result in the loss of cover provided by your vehicle's manufacturer warranty.
TOYOTA QUALITY STANDARDS
All Toyota genuine products are the result of extensive research and rigorous testing procedures. Every product undergoes detailed examination to guarantee it meets Toyota's exacting standards of high quality, reliability and performance. Only products that pass these strict assessments are passed to our customer, thereby helping to ensure your safety and the long life of your vehicle.
In addition, all Toyota genuine products benefit from a trusted Toyota warranty to ensure that vehicles run optimally and offer the outstanding performance you expect. Toyota assumes no warranty whatsoever for any problems resulting from the use of parts other than Toyota genuine parts.
" The best way to keep your Toyota at the highest level of performance and ensure your safety is always to choose Toyota Authorized Repairers for repair and maintenance and Toyota genuine parts."
COUNTERFEIT VS TOYOTA GENUINE PARTS
Oil Filters
Counterfeit part
There's often no bypass valve so when it clogs, the engine gets no oil at all, leading to seizure and an expensive repair.
A counterfeit oil filter contains low quality filter paper which is more likely to clog, which results in oil not being properly cleaned.
The 'o' ring is liable to be made out of cheaper material making oil leaks into the engine (a fire risk) much more likely.
Tests show that compared to genuine Toyota oil filters, counterfeit oil filters become clogged in half the time and need replacing more often
Genuine part
A Toyota Genuine oil filter is constructed with high quality materials and tested rigorously.
The filter material has greater surface area and is held in place by components specifically designed and manufactured for the job
The quality and construction of casing materials and 'o' ring are thoroughly tested to ensure they never leak.
Break Pads
Counterfeit Brake Pad
Counterfeit pads are generally made from visibly inferior materials which impart a braking force insufficient to reach basic performance levels. The friction material can separate from the metal plate, leading to brake failure, and a possible road collision. The material is often not as heat resistant as that of genuine Toyota brake pads, making them liable to ignite.
Other problems include premature wear, shorter life and the creation of grooves in the brake disc, which causes vibrations, rapid wear and frequent need for replacement.
Genuine Brake Pad
Brake pads are perhaps the most important parts affecting your vehicle's safety, which is why Toyota regularly conducts tests on them.
Made from high quality friction material they are proven to perform to the highest standard.
Our studies prove that the typical stopping distances with Toyota Genuine brake pads are 30% shorter than those achieved with counterfeit versions.
Air Filters
WHY BUY TOYOTA GENUINE PARTS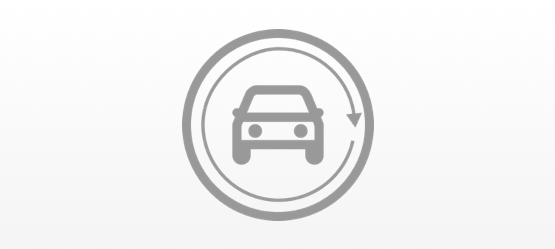 ---
In every test, there is no contest. The performance of your car combines with your continued peace of mind to ask your Toyota dealer (MOENCO) for Toyota Genuine Parts as the only good option when repairing your Toyota.